Strategy, Campaign and Tactics with Laurel Papworth
Posted on: Fri, 2012-05-04 18:48
You have a Facebook Page but do you have a strategy? You have campaigns but are you building community?
This session takes you practically through the 9 steps of a Strategy of which step 7 is a Campaign.
Then the 5 steps of a Campaign including Facebook and Twitter, Blogs and YouTube, and how to integrate them back into your strategy.
So if you want to take a big picture approach to your branding and marketing you'll love this seminar with Laurel Papworth.
Laurel has been creating and managing virtual communities for 20 years, teaching social media for the last 5 years and was named Industry Head, Social Media by Marketing Magazine (Australia) in 2010.
Forbes Magazine named her in the 50 Most Powerful Social Media Influencers in 2012 and she is also listed in the 100 Most Powerful Women on Twitter, as well as Number #12 AdAge Marketing and Media blog (Australia).
This session is about sharing practical tools to boost your marketing efforts so they leverage off each other for greater results.
The NSW Small Business Minsiter Katrina Hodgkinson is attending this seminar.
Who should come along to this event?
Business owners and professionals who are interested in:
making all the individual social media efforts work triple time and pull together
figuring out what is their big picture so they can make the little pieces fit together snugly and cost effectively
taking advantage of the free marketing available online
getting an understanding of how to make the most of social media
making your business grow irrespective of the economic environment
having an effective way to market your business with very little expense
putting their businesses ahead of competitors and their noise
creating lasting customer relationships that bring repeat sales
learning what's involved in online marketing so they can make informed business decisions
seeing change is the only constant and learning is fun
You don't have to have a fully-fledged e-commerce website to take advantage of the social media marketing opportunities. What you do need is a grasp on what's happening and how to make it work for you.
What you get for your ticket:
practical and useful introduction to social media from an inspiring marketing expert
delicious wine and nibbles
a fab Goodies Bag full of surprises!
101 Social Media Tips from

She Inspires

opportunity to learn and be inspired in a creative environment tucked inside a newly restored heritage building
chance to talk with government and industry representatives

including the NSW Small Business Minister Katrina Hodgkinson
time to network with other small business owners
Events Details
This event is being hosted by She Inspires at The Rocks Pop-Up in the charming and inspiring heritage building located at:
47 George Street, The Rocks - access also off Playfair Street
Starting at 5.30pm for 6.00pm for registration and networking
Seminar is 6.30pm - 7.30pm with audience questions
Finishing by 8.30pm
Thursday 28th June
Tickets are $45 per person Early Bird tickets $36
Tickets are limited so book yours online today at www.sheinspiresbiz.eventbrite.com.au
Twitter and Facebook
The Twitter hashtag is #sheinspiresbiz
Twitter handle is @she_inspires
She Inspires on Facebook www.facebook.com/sheinspires.com.au
About Laurel Papworth
Laurel has been named Head of Industry, Social Media (Marketing Magazine) and her blog LaurelPapworth.com has made her the #5 blogger in Australia (B&T Magazine) and in the Top 150 Media/Marketing blogs in the world (AdAge USA).
She has been creating and managing online communities for over 20 years, including IRC, Usenet, Ultima Online forums and inworld game moderator management. Laurel has taught social media marketing courses since 2005 and consults on blog, Facebook, and Twitter courses to business and Government around the world, as well as keynoting at international conferences on social media.
Laurel has a popular iTunes podcast called Social Media Business on revenue and monetization in social networks and has written and published extensively on social media including a number of books.
Her clients include Westpac, Singapore Government, Middle East Broadcasting (Saudi Arabia), Channel Ten, and PR and Marketing Agencies in Australia and Asia.
Laurel teaches one day social media marketing courses at the University of Sydney Centre for Continuing Education, and 2 day courses at the Australian Film Television and Radio School.
2012 Calendar of Seminars
We've got a great calendar of seminars for you with two seminars per month through to October. Topics include Twitter, Facebook, LinkedIn, Blogs, SEO, Google, strategy and planning and more.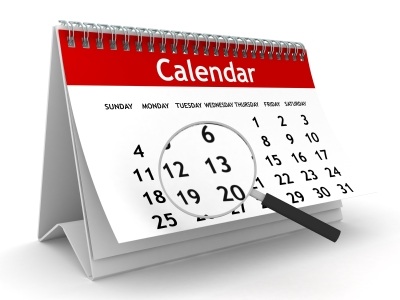 Presenters include Laurel Papworth, Jen Bishop, Catriona Pollard, Angela Vithoulkas, Brendon Walker, Philip Shaw, Dave Chaffey, Andrea Culligan, Shona Mackin and the list goes on!
The seminars are for women and men who want to learn more about social media and marketing with the goal of growing their businesses.
Networking is a key part of the events with an hour before and after the seminar for you to meet other like minded entrepreneurs as well as government and industry representatives such as the Small Business Minister and Commissioner.
Click here for the She Inspires Calendar of Social Media Events.
What others say!
I found from running a series of small business seminars in 2011 that other small business owners were thrilled to have the opportunity to gather in the charming environment of a heritage sandstone building and to talk with creative business owners about their experiences.
This is what Philip Shaw of CleverClicks thinks:
The She Inspires small business seminars stand out for a few reasons. They are practical, very relevant, high energy and fun. Not to mention the food - top quality. If you want to meet similar small business owners to yourself and crank your business education up a notch I highly recommend you attend. See you there.